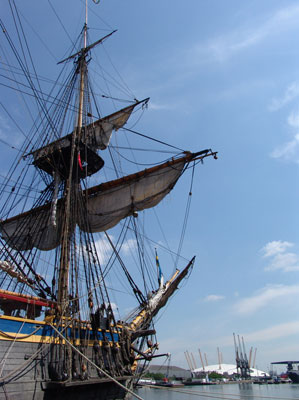 About the Admiralty
Solicitors Group
Protecting and promoting high standards in the practice of English Maritime Law
The Admiralty Solicitors Group (ASG) was formed in 1972 to promote and preserve standards in the practice of maritime law in England. ASG member firms all have established reputations in maritime law and are committed to the continued development of England, and particularly London, as a maritime legal centre. Although the group was established principally with Admiralty Law matters in mind ( 'wet' cases: collisions and salvage etc) its interests now embrace 'dry' matters: carriage of goods, sale and purchase, insurance and all other aspects of shipping law in which member firms play a prominent part.
Many if not most firms have among their practitioners Master Mariners or other ex-seafarers also qualified as lawyers. This industry 'inside knowledge' gives case-handlers a unique and thoroughly practical insight into the issues to be resolved in cases, resulting in a cost-efficient approach.
The Group meets regularly to discuss current issues that affect the efficient practice of English maritime law. Over the years the ASG has developed and agreed standard wordings: for instance, guarantee and jurisdiction wordings which are regularly accepted internationally in the shipping and insurance industries, thus saving time and money by avoiding unnecessary drafting and negotiation. The Group is represented on committees and working parties including the Commercial Court Users Committee and the Lloyd's Salvage Group and is consulted by other organizations on shipping issues and the development of maritime law.
The ASG offers a panel of experienced practitioners to act as arbitrators in small collision and salvage cases and a panel of solicitor mediators, through the closely related Maritime Solicitors Mediation Services.
English Maritime Law
English maritime law is constantly evolving through judgments of the High Court, the Court of Appeal and the Supreme Court (established in 2009 and replacing the Appellate Committee of the House of Lords). Their legal decisions are widely reported which gives transparency to the English legal system. From 2011, Lloyd's will publish most decisions of the Lloyd's salvage arbitrators, and appeal arbitrator, adding further transparency to the body of Admiralty jurisprudence.
London has an unrivalled concentration of expertise in all aspects of the shipping service industries. Insurance, banking, chartering, ship owning, ship management, adjusting, surveying and a wide range of technical support services all thrive here. An important element is the experience in shipping matters which has grown up over the centuries as part of the English legal system which is acknowledged for its independence and level of specialist expertise.
The Commercial Court is the specialist division of the High Court (Queen's Bench Division) that deals with commercial claims, that is any claim arising out of the transaction of trade and commerce. Many judges of the Commercial Court in London have practiced shipping and insurance law before their appointment as judges and have a thorough, practical, understanding of the industries. The Admiralty Court, another specialist court of the Queen's Bench Division, hears collision, salvage and other related maritime disputes. The Admiralty Judge has many years experience of cases involving navigation, seamanship and other practical nautical matters and his judgments are influential in the courts of many countries in the maritime world.  The Admiralty Registrar and Admiralty Marshall provide expert support, for instance adjudicating on the quantum or value of claims and administering the arrest of vessels within the English jurisdiction.
As well as being the seat of the High Court, London is a long established centre for maritime arbitrations.  Arbitration before a Lloyd's appointed arbitrator is the most common way of resolving salvage and towage disputes arising anywhere in the world not only under the long established Lloyd's Open Form (LOF) salvage contract but under other contracts, or at common law.  Some ASG solicitors also accept appointments as arbitrators and the London Maritime Arbitrators Association (LMAA) embodies a panel of arbitrators with a wide variety of commercial, practical and legal experience in the shipping world, specialising in carriage of goods, sale and purchase, and other contractual shipping disputes.
For these reasons not only is English law and jurisdiction commonly the default choice in many international shipping contracts but is also frequently chosen for the resolution of disputes either before the High Court or in arbitration. The result is that the English judges and arbitrators are highly experienced and well practiced in such cases.
The aim of ASG Members is that cases be handled quickly, commercially and economically and the vast majority of maritime disputes brought to London are settled by agreement before they reach trial or arbitration. Where cases are proving difficult to settle there is increasing reference, either voluntarily or by order of the Court, to mediation (Alternative Dispute Resolution (ADR)). The ASG's related organization, Maritime Solicitors Mediation Services (MSMS) offers a panel of solicitor mediators and has established terms of engagement.
Current Office Holders
ASG Chairman – Mark Lloyd (Kennedys)
ASG Secretary – Martin Hall (Clyde & Co)